Having zeroed in on the region's key drivers of change for the Sales discipline, plus the best hiring advice, it's a great time to review the landscape for those seeking job opportunities in Sales. While key roles for sales managers, BD leads and CXOs grace many of today's job opportunities, what should Sales professionals look for in future roles – and how can they embrace hot trends in this series to stand out from the crowd? Whatever direction you take, Sales remains a dynamic and relevant springboard to push your career to the next level.
Top advice for Sales professionals
1. Guide the relationship, embrace data, solve problems
2. An appetite for risk and an eye for the flyer
3. Become mobile, learning-focused and generous with time
4.Tell great stories and play outside the box
5. A new sales mantra: always be engaging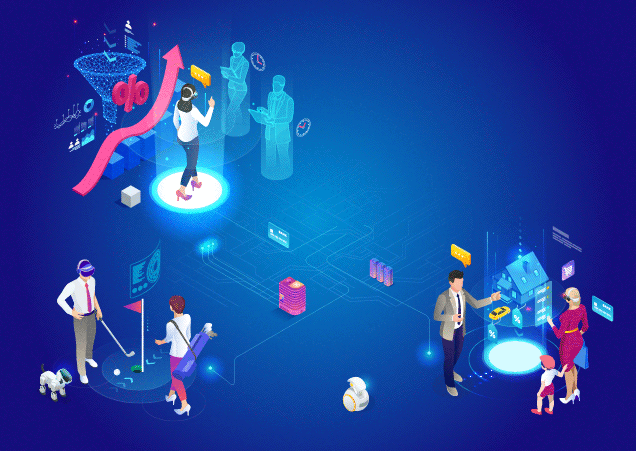 1. Guide the relationship, embrace data, solve problems
Ronak Marolia's research in sales force effectiveness for Aon indicates that in terms of skillsets, the new Sales professional needs traditional character traits, with an added aptitude for embracing new tools and toys. "The core skills remain the same – they need to be great sales people who are able to convince clients. That part is not going away," he says. "What's new is they now need to also work with a lot of tools that enable them with a lot of information," he notes. He feels that soon there will be fewer sales roles for low value-add sales reps who simply communicate basic product features, before trying to close the sale. "But individuals able to hold the relationship with the client, and able to understand the client's problems and how they can solve them with the solution suite they have, will definitely command a premium."
2. An appetite for risk and an eye for the flyer
With the recent dawn in Asia-Pacific of a number of rapidly-capitalising 'unicorn' businesses, the opportunity is there for Sales professionals with a real eye for a future-flyer business model, as well as a desire to grow your career. While these people are relatively rare, they do stand out: "In Asia, people find it really appealing to go and work for a brand like that, that's agile and growing fast," says PageGroup's Anurag Garg. "At the same time, not as many people have the right risk appetite. Those that do, will stand out." While their CVs are well-watched, he says some of these sales flyers still prefer the assurance of a larger brand and more of a "free lunch" of a job ride. "But some people will really take on a risk at the right time, join a brand when it's emerging, then see the full story through. Obviously, there's massive potential upside – so it's a calculated risk."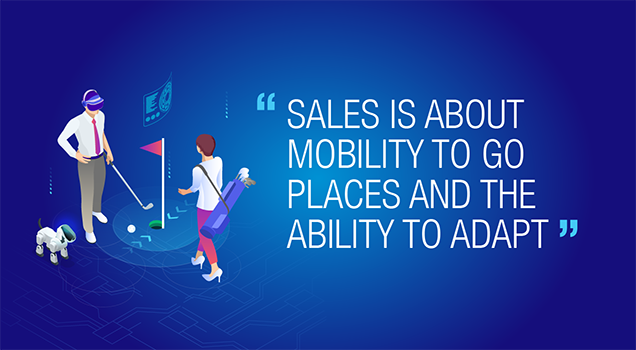 3. Become mobile, learning-focused and generous with time
Especially in a company which embraces an international mix, the sales career lends its rich opportunities for those seeking movement both geographically and learning-wise. "Digital brings down frontiers and borders: and I think there will be more and more jobs for people who are mobile," says Heineken's Anna Campagna. "It's about mobility to go places – the ability to adapt to new cultures. And making sure you become really empathetic with your target group, whether internal or external." In a business like Heineken's or in other fields, Sales people should be open with their time too. "When people stop working and start socialising and having fun, it's important for us that you have real passion, not just for the product but for this moment," she says. "You're observing fun moments as part of your work," she says. "If you don't have that passion for your product and what it unlocks in people, then you're less suitable for the job, and it can be painful."
4. Tell great stories and play outside the box
To fully reach and engage a new generation of media savvy digital-native customers, being creative and telling a great story is of utmost importance. "I work with mostly younger people," says Bryan Goh, co-founder of travel app start-up, Native. "My advice is, because our sales roles are very marketing- and business development-focused, being able to tell a good story is super important," he notes. Whether distributing free weekend ice-creams on Orchard Road or using Instagram as a left-field lead generator, selling today's consumer product requires an eye for risk-taking and freshness: "The people that really succeed in our roles are people that are more creative – the really good ones come up with very interesting ideas. Some you assume might be less effective: but to us, it's about "go ahead and try".
5. A new sales mantra: always be engaging
Whereas sales people were famously urged to "always be closing", the new mantra for the sales professional emphasises customer connection as well. "The salesperson is now more consultative than they were in the past," says PageGroup's Anurag Garg. "The way the markets are evolving, you need to be someone who sells across multiple channels – and engagement takes precedence over closing the deal." Highly-developed listening skills and open-mindedness are critical to this new paradigm. "And you need to be someone who has a lot of data points when you go to your customer."
6. Become a native to change
According to Heineken's Anna Campagna, the skillsets that are truly relevant for Sales careers in the digital age, are those that help display both high energy and an impatience to push into the unexpected: "I think the people who have the best rate of success are people that at this moment in time show a high curiosity, passion, and learning agility in every dimension – people that are actually welcoming change, as opposed to only adapting to it. I think this is super important."
Those interested in jobs in Sales click here; and to hire in the discipline, enquire here. To read more from the Tomorrow's Talent series, visit here.
Massive thanks to those who made Future of Sales happen: in particular those who've provided technology leader insights: Simon Johnstone, director customer success ASEAN for Salesforce | Ronak Marolia, Director and Regional Leader, Salesforce Effectiveness, Aon | Anna Campagna, regional sales director, sales excellence and capabilities, Heineken | Anurag Garg, Associate Director, PageGroup Singapore | Wee Hee Ling, CEO, Euro-Asia Holidays | Bryan Goh, co-founder of travel startup, Native | Plus our huge thanks to PageGroup's Sales leadership team throughout Asia-Pacific.