Register on the form below to receive the Michael Page Talent Trends Report via email
---
Thailand Talent Trends 2021: Salary Guide for the New Normal
The Michael Page Salary Benchmark report has traditionally been our annual salary guide that allows business leaders, hiring managers and jobseekers to make informed employment decisions in Thailand. However, in light of the COVID-19 pandemic and its continued disruption on the global economy, we recognise that our salary guide must go beyond salaries. It needs to provide a current overview of the future of work – reflecting the true environment and ongoing challenges.
Enter Talent Trends 2021: Our refreshed report features insights and market sentiment for areas that have experienced significant upheavals in the past year. The hiring landscape has changed significantly. Human capital leaders had to solve new challenges and adapt quickly to set up systems for remote operations. Therefore, this report will cover prominent recruitment and talent-related focus areas such as digital readiness, organisational design, flexible work, leadership, performance management, and diversity and inclusion in the Asia Pacific region, and a deep dive into the specific hiring trends in Thailand.
The insights in this report came from a regional survey of 12 Asia Pacific markets, with responses from over 5,500 businesses and 21,000 employees, of which 3,500-plus are directors or CXOs – making our Talent Trends 21 report, the definitive guide to hiring trends for Thailand, as well as the Asia Pacific region, for the year ahead.
Key Employment Statistics in Thailand
| | |
| --- | --- |
| 33% | of companies in Thailand are looking to increase their headcounts in 2021 |
| 61% | of those employed anticipate themselves looking for new job opportunities, while another 36% are passively open to new roles |
| 6% | expect zero pay increase from their current salary for new job offers |
Report Highlights
1. Future workplace trends

From our findings, learn about the top priorities for CXOs in 2021, key investment areas, employees' preferences on workplace flexibility, and performance assessment.

2. People-first strategies

From leadership communication to mental health matters, the report highlights the best people strategies to engage your employees.

3. Salaries and bonuses

Find out how your company's offer for new hires compare against competitors and expectations from job seekers.

4. Attracting and retaining top talent

Remuneration may be crucial, but it is not everything in talent attraction. Learn about the non-monetary aspects of attraction and retention strategy that job seekers value most.
Average salary increases in Thailand for potential new hires in 2021
| | |
| --- | --- |
| Functions | (%) |
| Banking & Financial Services | 15 |
| E-commerce / Internet | 12 |
| Fast Moving Consumer Goods (FMCG) | 13 |
| Healthcare & Life Sciences | 15 |
| Industrial & Manufacturing | 18 |
| Natural Resources & Energy | 9 |
| Professional Services | 15 |
| Property & Construction | 14 |
| Retail | 13 |
| Technology | 20 |
| Transport & Distribution | 15 |
The Thailand Market: The return of optimism and confidence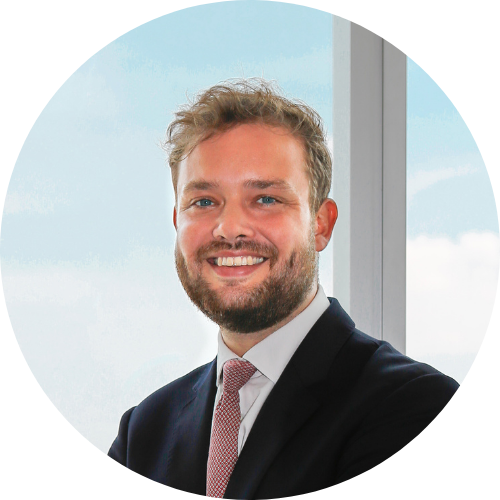 Kristoffer Paludan
Regional Director, Thailand
If the initial market indicators were anything to go by, Thailand was headed in the right direction when it entered 2020. However, the optimism quickly gave way to a much harsher reality when COVID-19 became a global pandemic. On the recruitment front, Thailand's job flow fell by about 37% on a year-on-year basis as the country went into lockdown for several months. Tourism and automotive industries, which are among the biggest drivers of Thailand's burgeoning economy, were especially hard-hit last year.
Our Talent Trends 2021 report reflects vital market insights for the next 12 months ahead of us.
Many areas are already showing signs of a healthy recovery. The COVID-19 pandemic also hastened the adoption of digitisation. Technologies like virtualisation and cloud access have allowed many businesses to get as close to 'business as usual' as possible. Like other markets in the region, Thailand's technology sector stayed resilient, particularly for e-commerce and other internet-based businesses. Food production, too, proved to be a bright spot, which helped to carry other associated industries, such as chemical and agriculture.
Businesses are now embracing more skilled labour at the white-collar level for contract roles. The technology sector, in particular, saw increased demand for contractors. And despite the economic downturn, many businesses continue to run new projects and set up brand new operations. And contractors allowed them to do all of the above without increasing headcount or incurring significant risks.
At Michael Page, we, too, had to adapt our operations to reflect COVID-related regulations rapidly. It has been a learning curve for us, and that has undoubtedly been the case among our partners as well.
Looking ahead, Thailand is well-positioned to bounce back from the impact of COVID-19. To be in the best position for recovery, it is a good idea for businesses to focus on talent development, employer branding and learning. Companies in Thailand are looking ahead with optimism and are very focused on retaining and adding high potential talent to drive future recovery and growth.